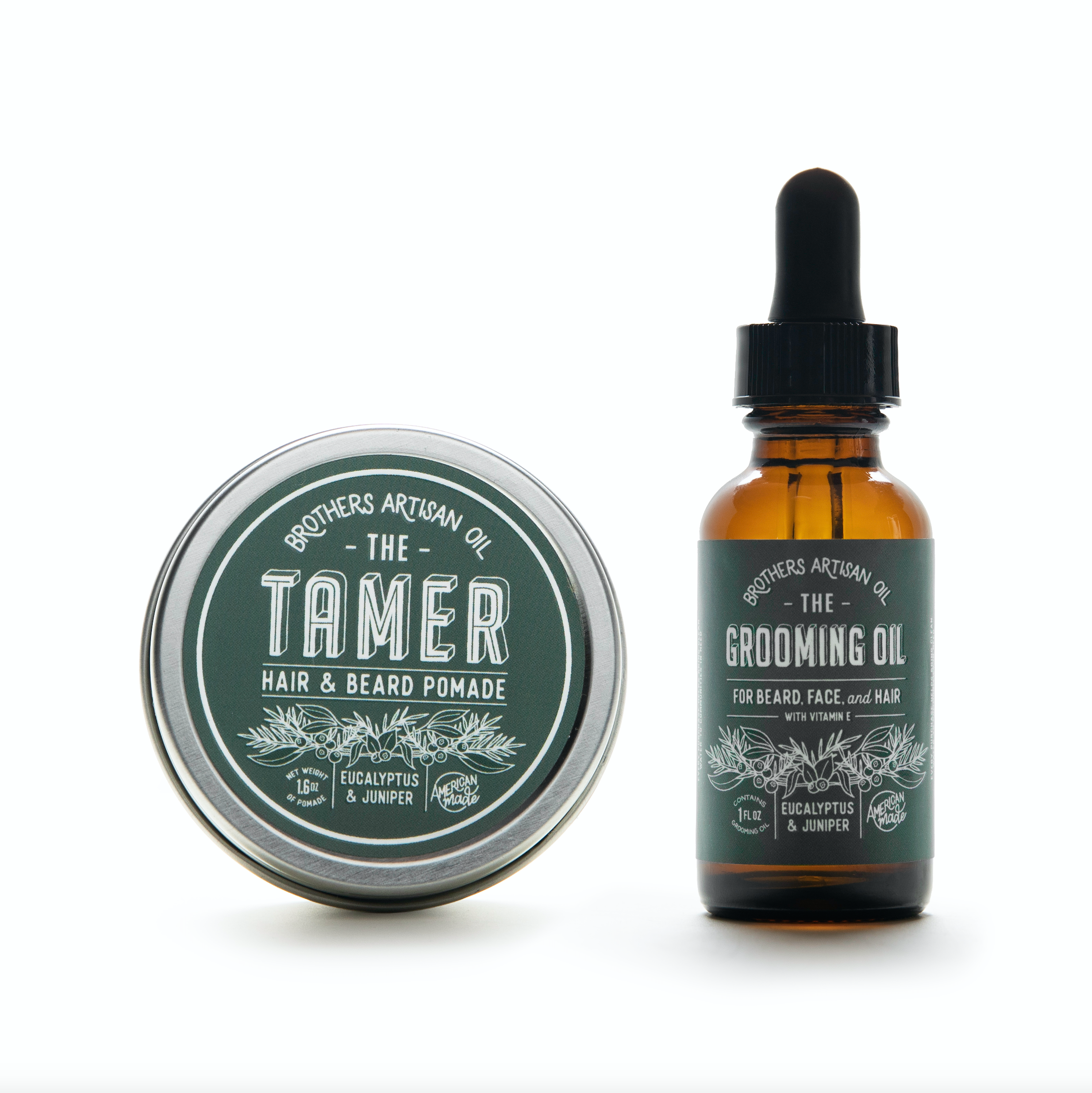 Our Eucalyptus & Juniper is a combination of two of our favorite scents we have worked with, leaving you feeling invigorated and full of adventure. 
1 oz. glass bottle with dropper. 

The Grooming Oil- Jump start your morning with our newest scent. Massage into damp skin and work through beard, or hair preferably after a shower, to lock in moisture and prevent splitting, leaving you smelling refreshed and ready to go. Also a nourishing face moisturizer, a little goes a long way. 
1.6 net weight screw top tin. 

The Tamer- Revitalizing eucalyptus and juniper scent is only the beginning of your friendship; while shaping your beard and hair, it also nourishes, containing the same blend of oils we use in our award-winning grooming oil. Sharing the tin are beeswax and shea butter, for a reworkable, conditioning hold.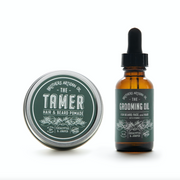 Grooming Kit