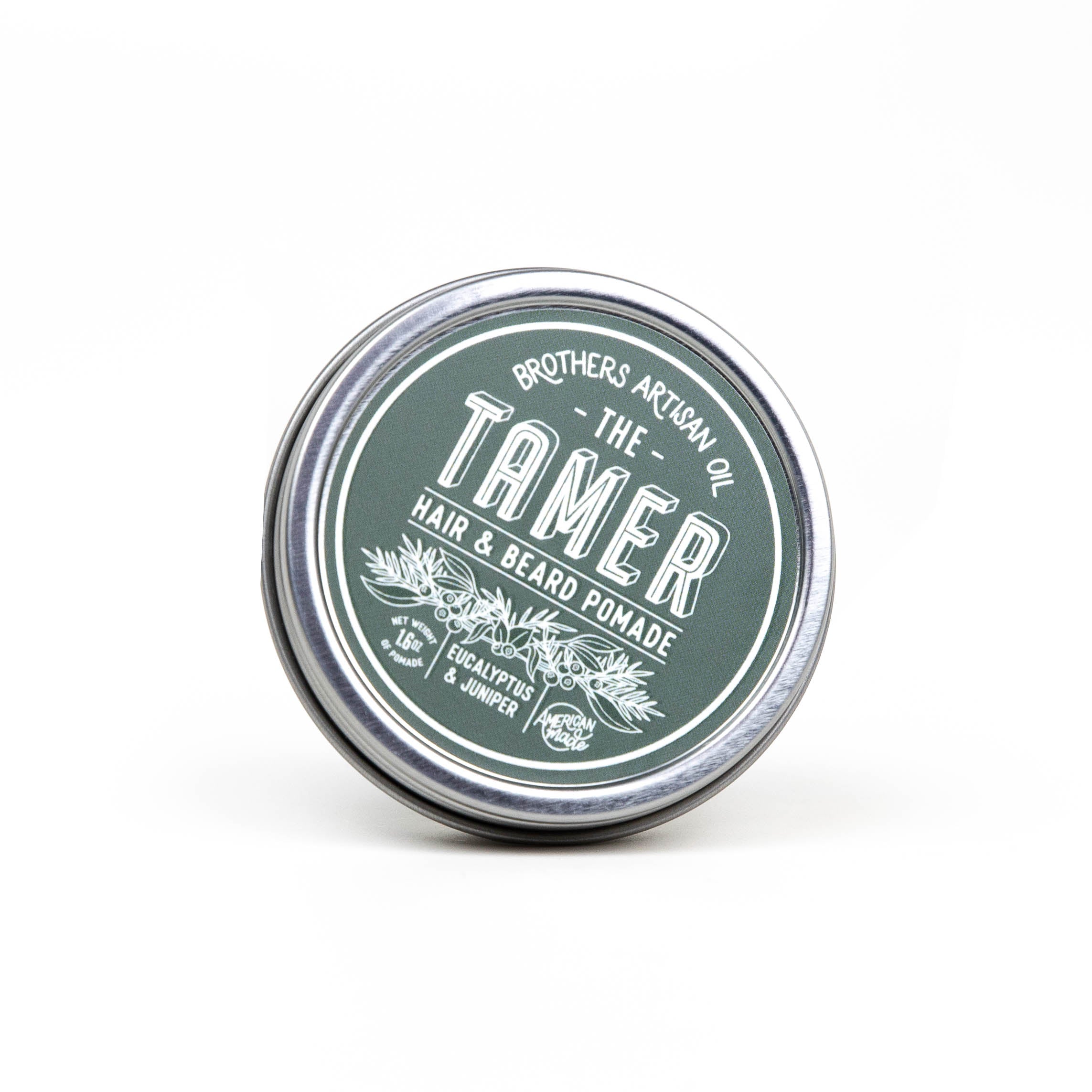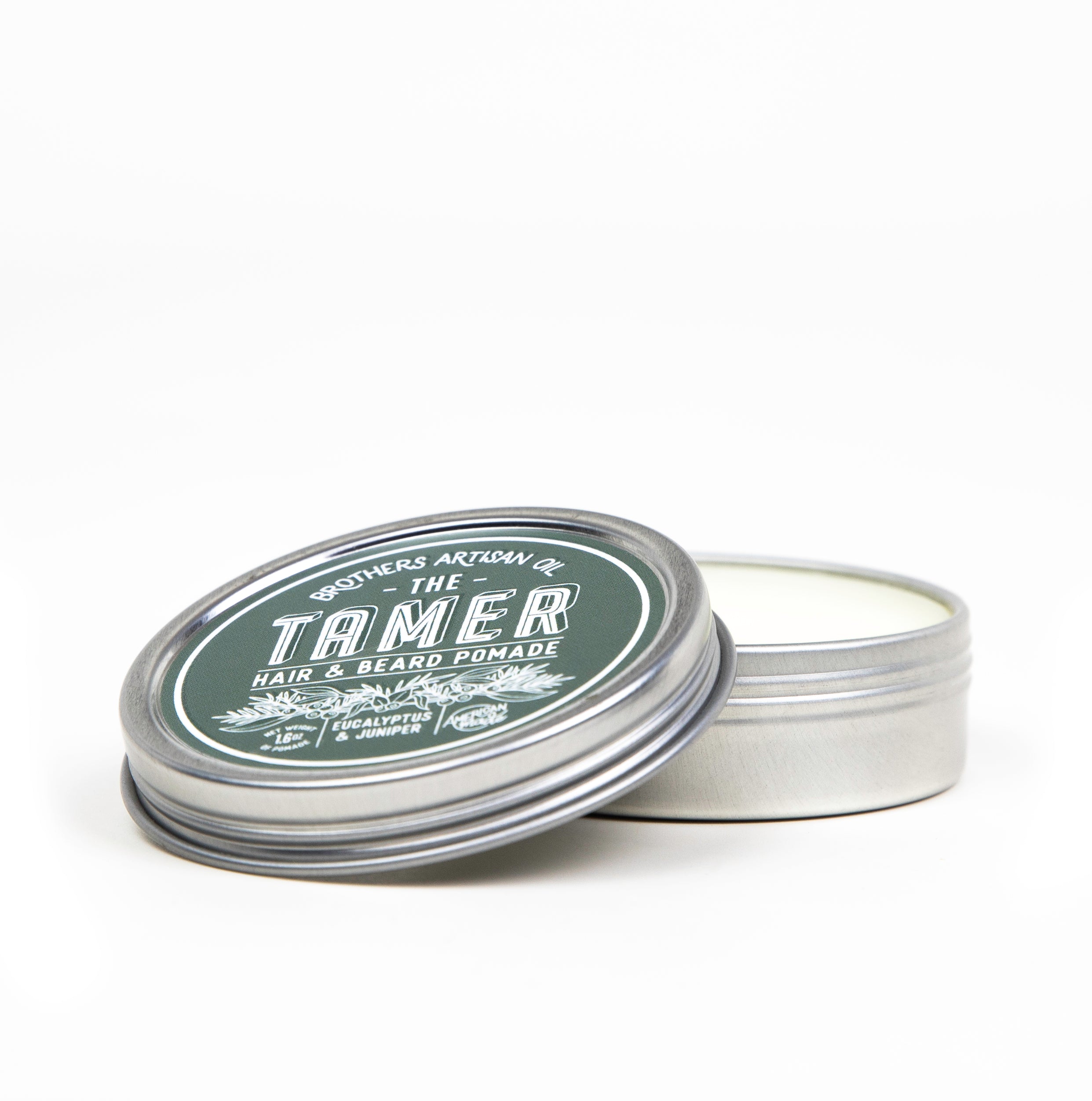 New Scent! Eucalyptus & Juniper
1.6 net weight screw top tin. 

The Tamer's revitalizing eucalyptus and juniper scent is only the beginning of your friendship; while shaping your beard and hair, it also nourishes, containing the same blend of oils we use in our award-winning grooming oil. Sharing the tin are beeswax and shea butter, for a reworkable, conditioning hold. 
DIRECTIONS FOR USE: soften between hands before massaging into beard and/or hair for desired effect.
Ingredients: grapeseed oil (vintis vinifera), jojoba oil (simmondsia chinensis), argan oil (argania spinosa), shea butter (butyrospermum parkii), beeswax (cera alba), eucalyptus (eucalyptus globulus) essential oil, juniper (juniperus communis) berry essential oil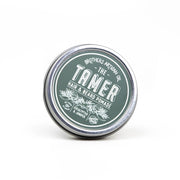 The Tamer