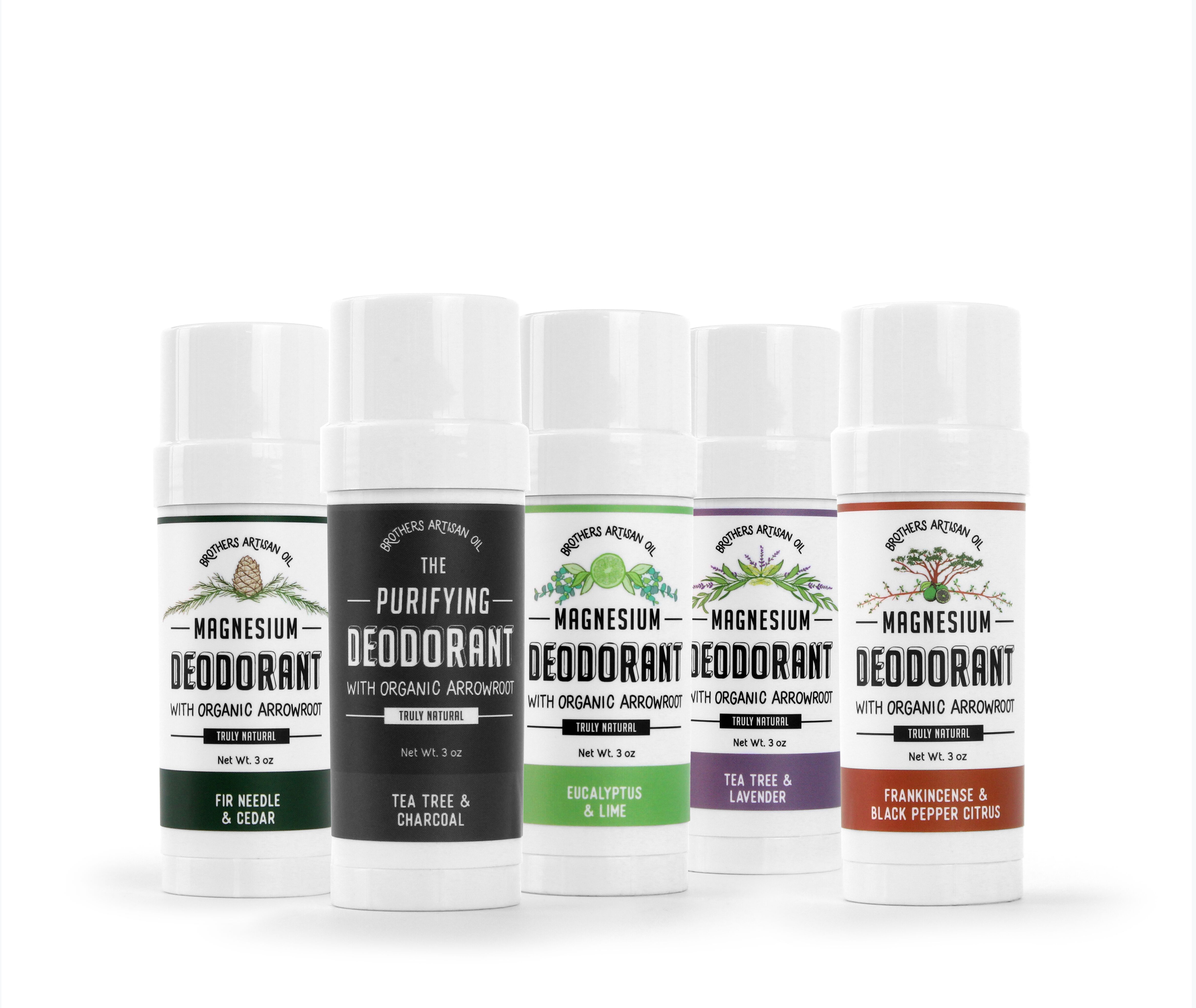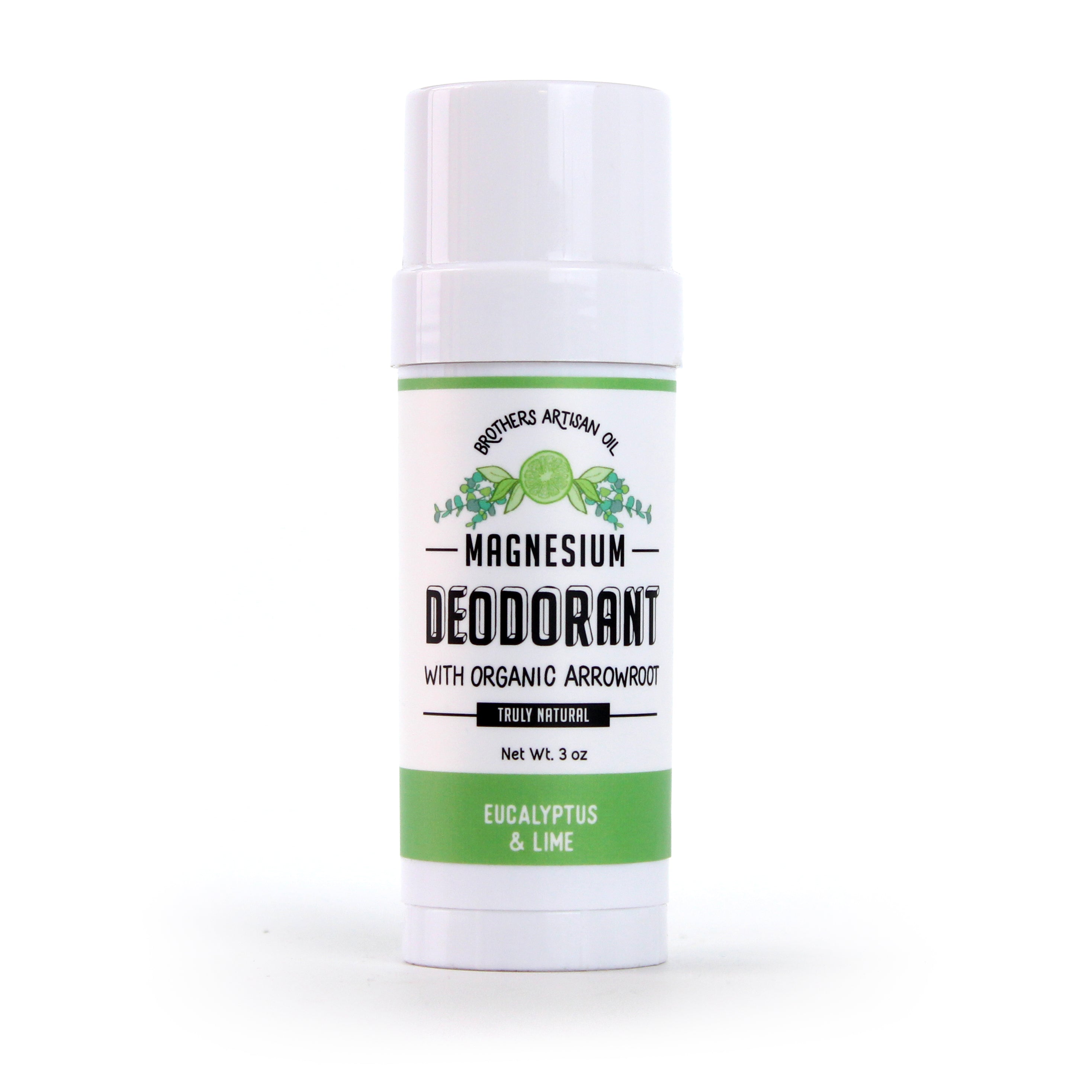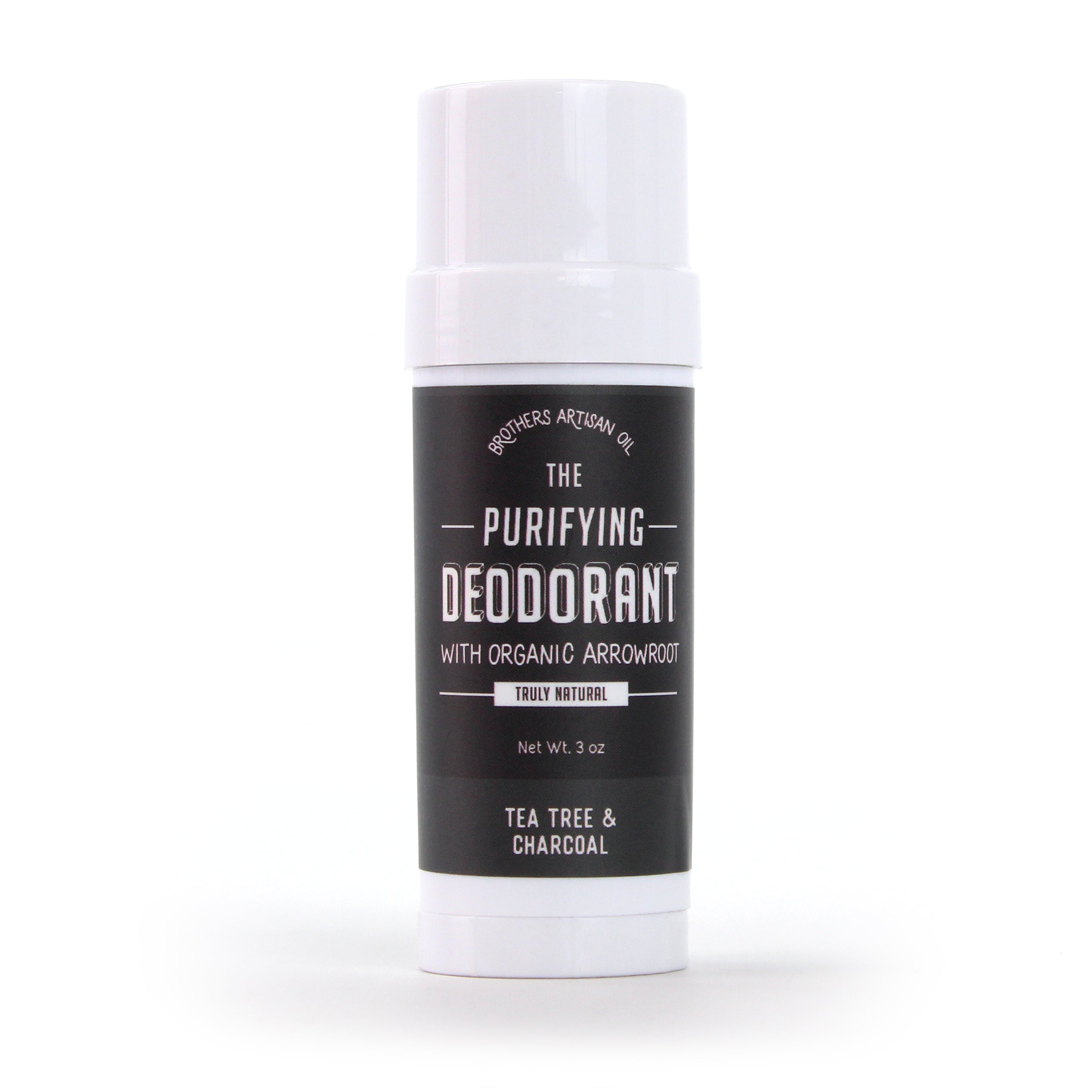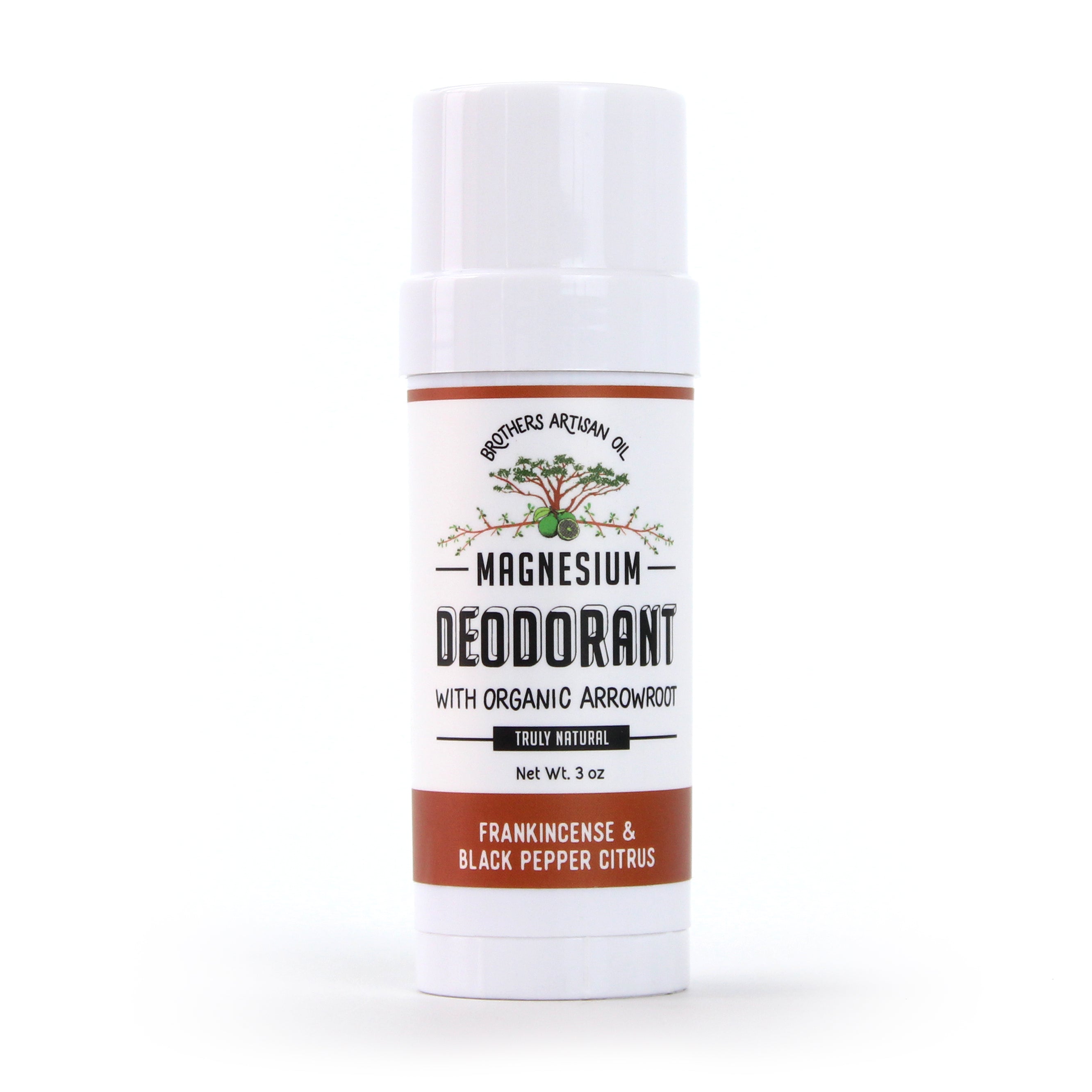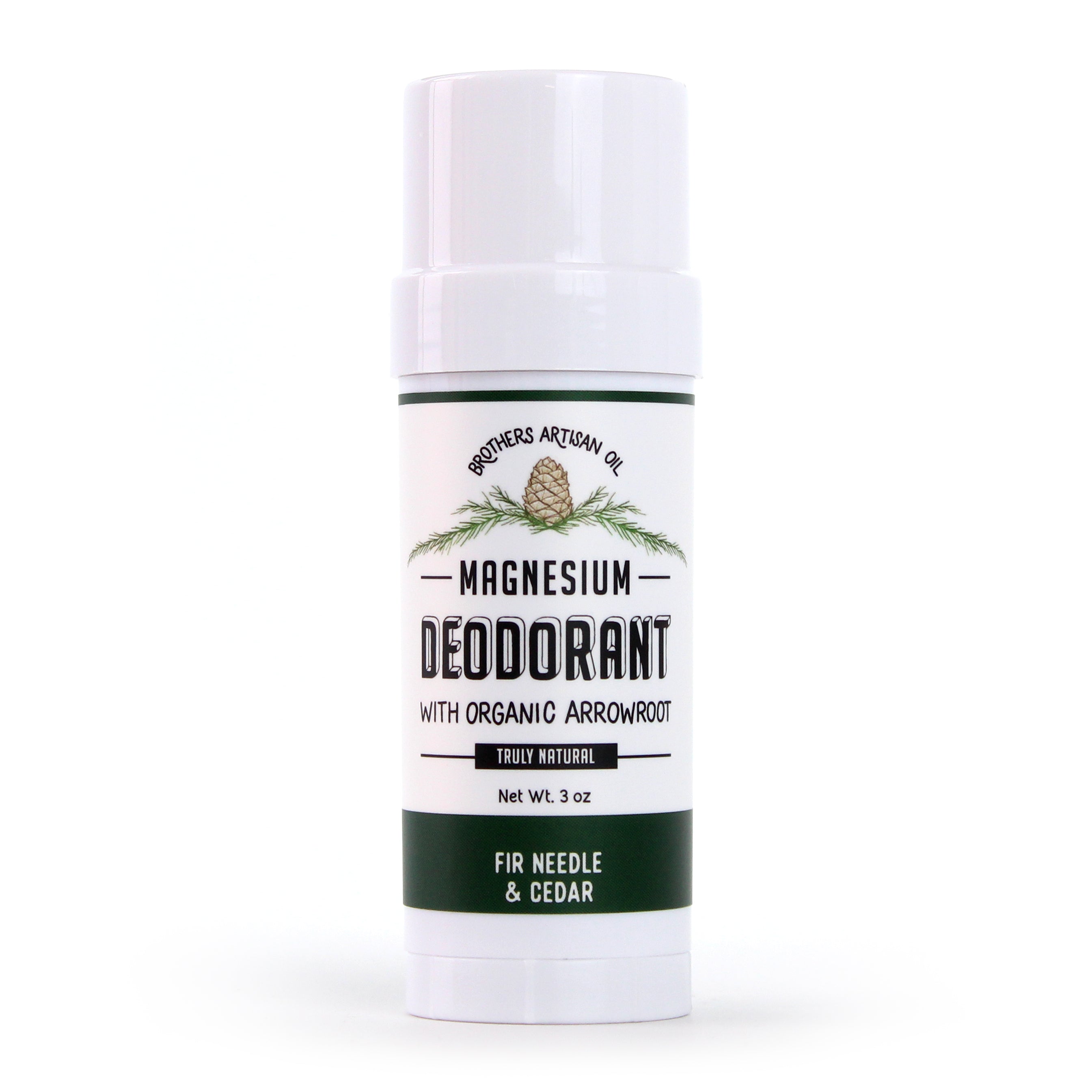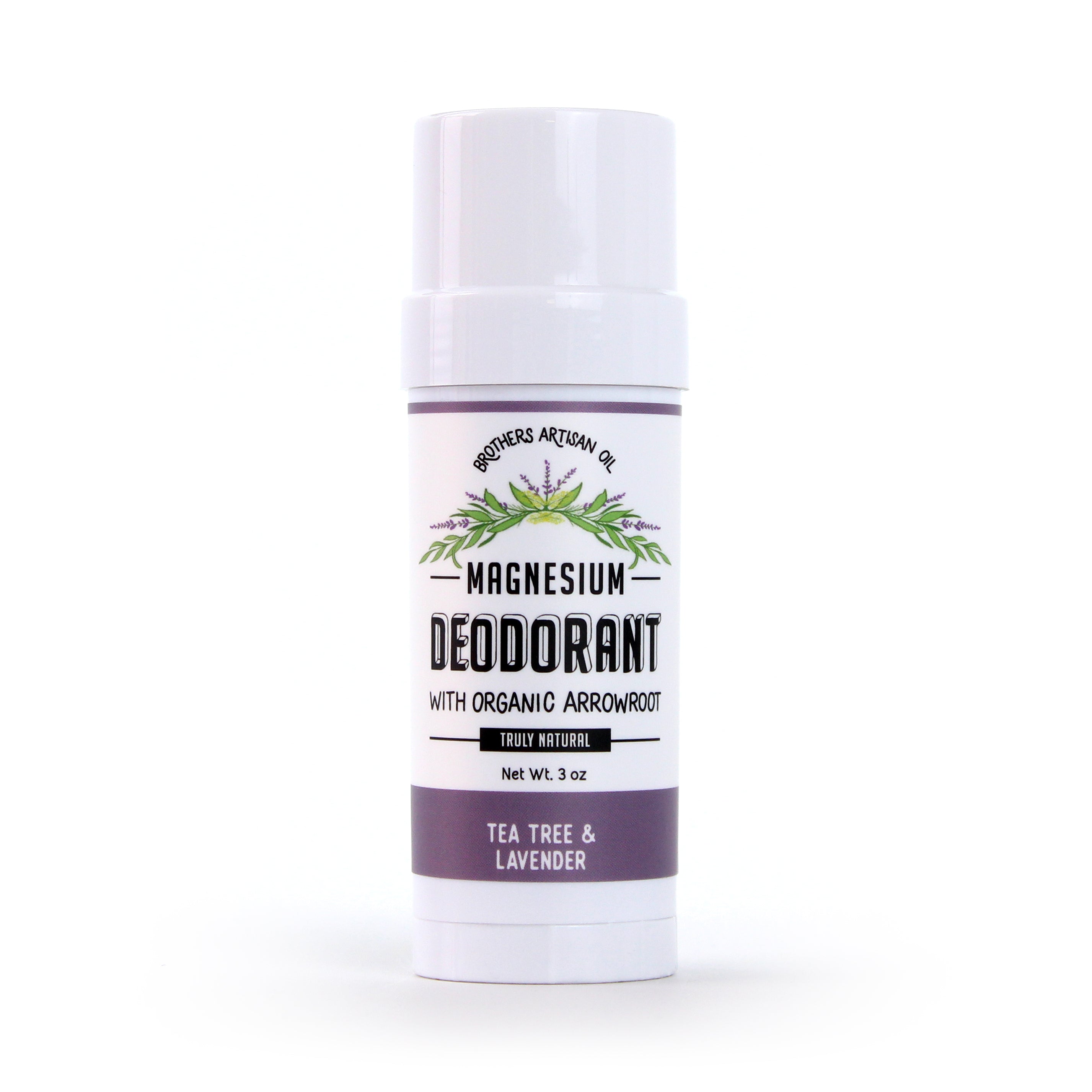 Magnesium Stick Deodorant
3 oz. Deodorant Stick. Twist up tube. Baking soda free, aluminum free, fragrance oil free, cruelty free.
Our truly effective (no, really, it actually works) stick deodorant relies on magnesium to control odor, organic arrowroot powder to absorb wetness, and kaolin clay to continually purify your pits.
 Directions for use: Slowly glide over underarm as needed. If this is your first dalliance with natural deodorant, please note that it can take a week or two for your body to adjust. 
Ingredients: arrowroot powder, magnesium hydroxide, coconut oil, kaolin clay, shea butter, candelilla wax, apricot kernel oil, blend of essential oils
**If product is cold, hold uncapped deodorant against skin to warm before application. If streaks appear, you can always rub in with a fingertip, but under normal temperature circumstances, this shouldn't be necessary.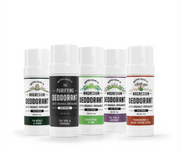 Magnesium Stick Deodorant