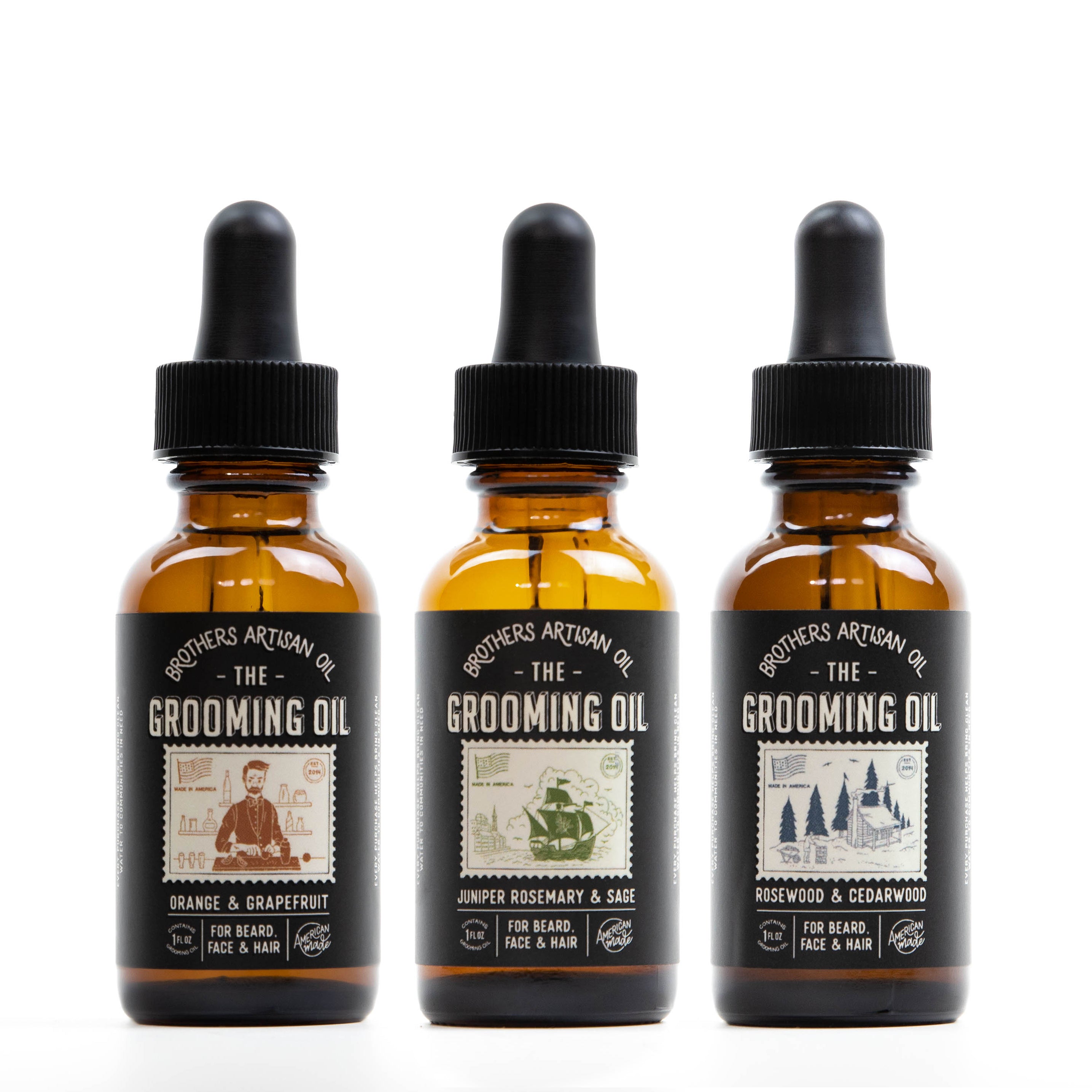 The Grooming Oil Collection
We are offering the ultimate Grooming Oil bundle consists of all three of our best selling Grooming Oils. 
Our Grooming Oil is formulated for the beard, face, or hair. Our premium blend of oils helps replenish crucial oils to help maintain a healthy, soft and manageable beard or hair. If you are looking for a styling aid or simply a product to help keep your hair soft, shiny and smooth, we have your back. 
Juniper Rosemary & Sage
Our Juniper Rosemary & Sage scent is refreshing, green, and herbal--a bottled grove of trees wet with morning dew. (previously known as Sage & Mint Forest--but don't worry, we changed the name, not the formula!)
1 oz. glass bottle with dropper.
Orange & Grapefruit
Our Orange & Grapefruit blend's scent is a crisp and bright combination; the notes of citrus fruit are clean and delicious.
1 oz. glass bottle with dropper. 
Rosewood & Cedarwood
Our Rosewood & Cedarwood blend's scent is woodsy and earthy, a scent born in a log cabin over a crackling fire.
1 oz. glass bottle with dropper.
Directions
BEARD: Massage into damp skin and work through beard, preferably after a shower, to lock in moisture and prevent splitting. HAIR: Work through wet hair and style as usual. SKIN: use like lotion on damp skin--just a little!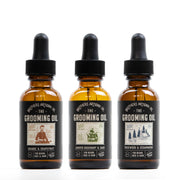 The Grooming Oil Collection